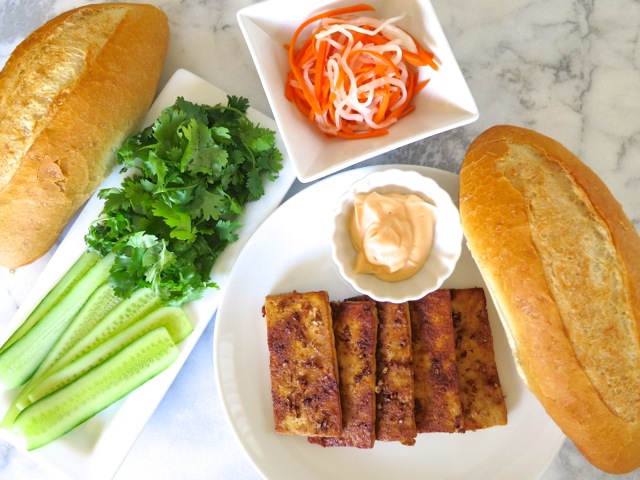 Lemongrass Tofu Banh Mi
2013-08-27 15:25:02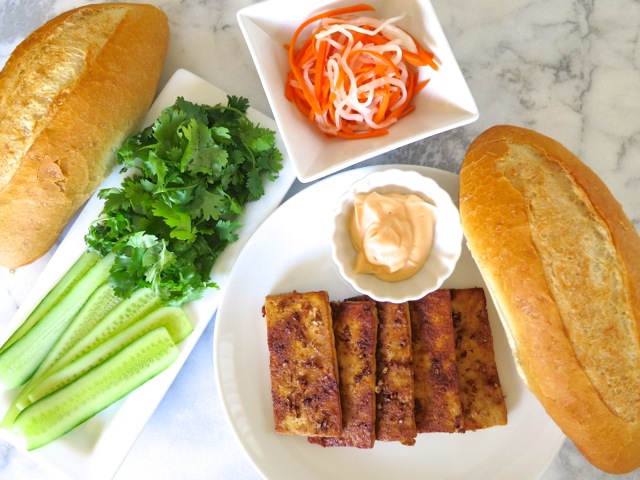 Lemongrass Tofu Banh Mi vegan friendly and deslish!
Ingredients
14 ounce package extra firm tofu, pressed and cut into 10 slices
3 tablespoons soy sauce
2 1/2 teaspoons sesame oil
1 tablespoon canola oil
2 tablespoons minced lemongrass (about 3 bulbs)
2 medium cloves garlic, minced
2 baguettes
cilantro
do chua pickles
sliced cucumbers, Japanese or English hothouse or other types with fewer seeds
Spread
2 tablespoons vegan mayonnaise
1 teaspoon sriracha hot sauce
Instructions
Combine soy sauce, sesame oil, canola oil, lemongrass and garlic in a small bowl.
In a shallow dish place tofu slices in a single layer. Pour sauce over tofu, turning pieces to coat well...
Read More